I wanted to update this little blog just about every day for the last week and never found the time. I am going to catch you up on what I have been doing and eating. Last Sunday I kept up my routine of cooking, shopping, and preparing for the week. I will say that actually cooking more and buying just a few items at Trader Joes (instead of almost all at Whole Foods) is saving me like $50 a week. Between Trader Joes and Whole Foods I have been only spending about $60-$70 a week. Then, we also get other items at Kroger.
Last Sunday, I made chili and chicken noodle soup. This is a staple backup meal for us. My husband loves chili, and I love chicken soup.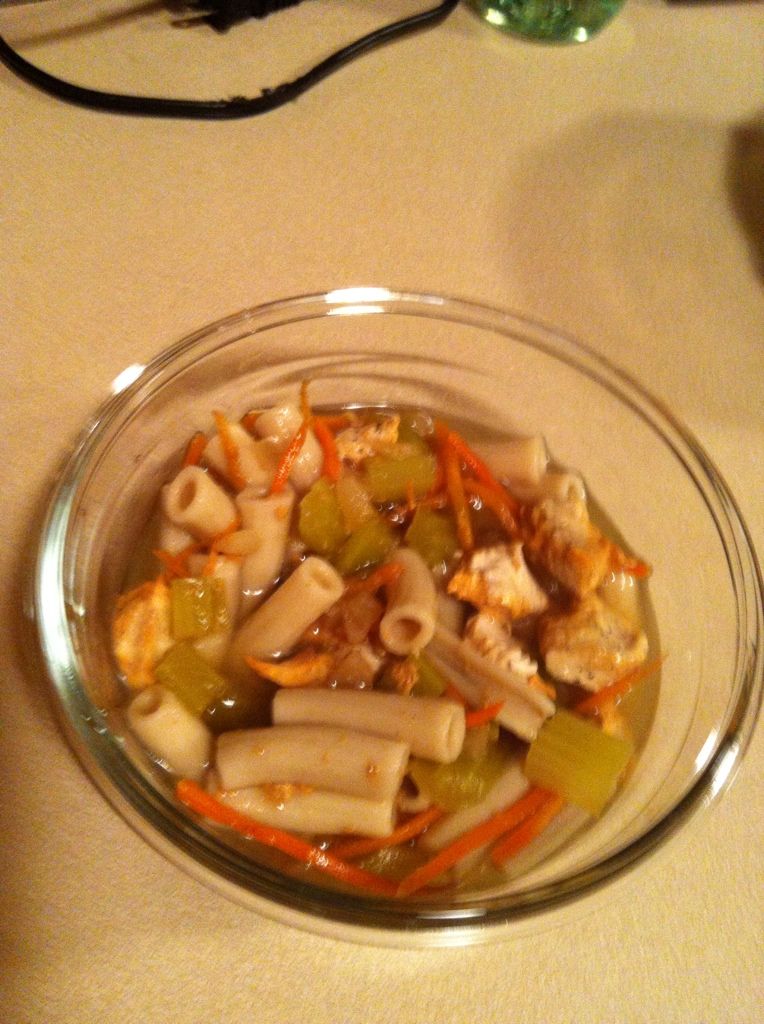 We both have something we love to eat throughout the week for leftovers. The chicken soup is chicken, chicken broth, onions, celery, carrots, and brown rice noodles all cooked in the crockpot. The chili is ground turkey breast, 16 oz. tomato sauce, 3 cans of beans (usually red beans, pinto beans, and black beans), onion, bell pepper, and False Alarm chili seasoning.
Last Sunday (as well as a couple other days), Nala and I went on a 2 mile walk on the trails. Nala loves to meet new people and watch the ducks.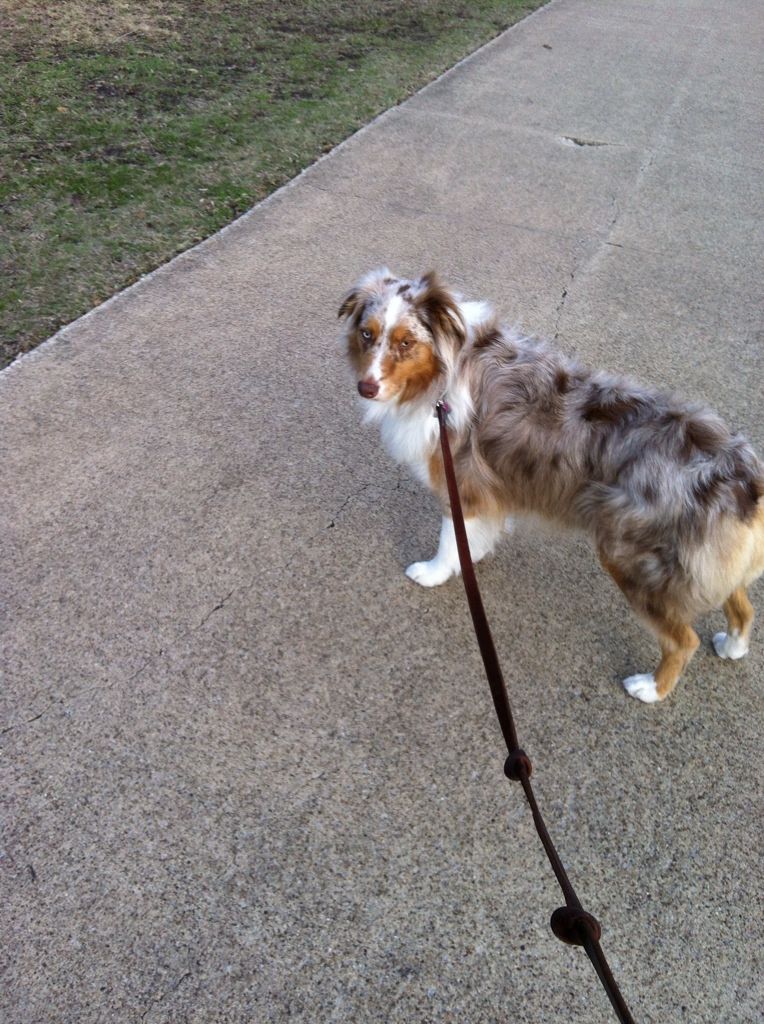 Thursday, February 7th was my birthday. I decided to get up and try a 6am hot pilates class. I have done hot yoga at 6am before, but not in about 2 years. I decided to try it. My yoga studio is very close to school. I have to be at school at 7:30, and the class is from 6-7. I wasn't sure if 30 minutes was enough time to get ready and get to work, but I made it. (Sometimes it pays to be low maintenance.) Oh my gosh, it was amazing. I felt so awake and energized all day! I have a slow metabolism, so I think exercising in the morning really did a number on my metabolism.
My dad sent me flowers at work, which was a nice surprise that made my classroom smell amazing.
Thursday night, Kyle and I went to dinner. I made him surprise me. I gave him a list of about 5-6 acceptable choices. We ended up at The Melting Pot. We had a fabulous four course fondue dinner. (I would rather not think about the amount of calories I consumed, but it was my birthday.)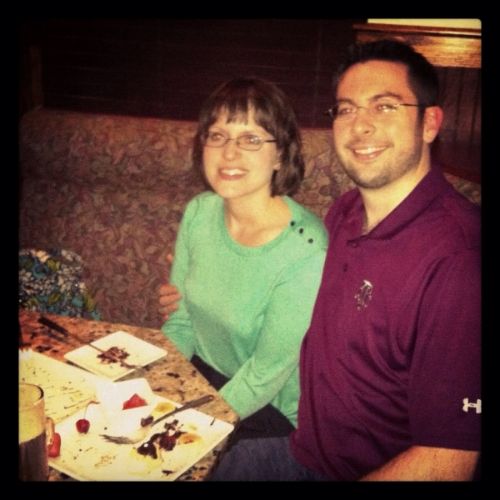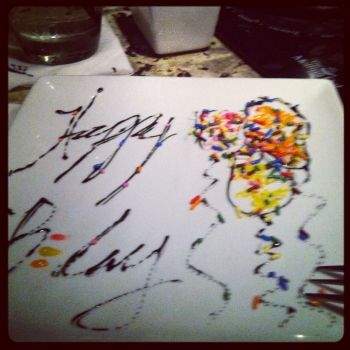 Last night, I got to go to a wine bar called Mercy Wine Bar with 3 really good friends. We had a fabulous night with tons of laughter.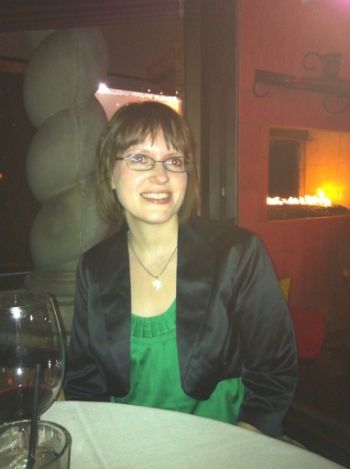 Today, I went to church and then went on about a 15 mile bike ride with a friend and her daughter. She pulled her 3 year old daughter in a bike trailer. We rode to Whole Foods and had lunch and then came back. We were gone about 3 hours. We were only riding about 7 miles per hour, but it was a beautiful day. Riding a little slower made it easier to talk while riding, so it was a great way to visit with a friend and still get a workout in. After my bike ride, I took a nap and then walked the dog.
I later did some shopping at Whole Foods and Trader Joes for the week. I need to finish packing my work out bag for yoga in the morning. Here are my lunch and snack for tomorrow.
For lunch, I am having spinach with carrots and cranberries that I will mix with chicken salad. For a side, I have grapes and cheddar cheese.
For my snack, I will have tomato basil hummus in a snack dipper with cucumber and sesame hummus chips.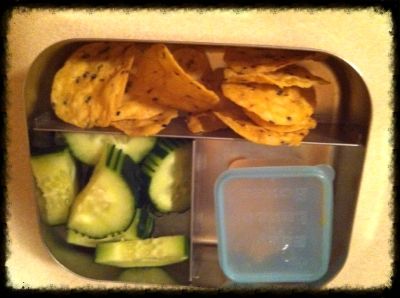 Overall, I had a great birthday and feel very blessed that God is helping me find joy and balance through positive, healthy every day choices.
Blessings and good night,